North Texas Property Management
, Perfected.
We Eliminate the Stress of Property Ownership
Real Estate Investor Services
What We Offer
At OmniKey Realty, our Investment Acquisitions and Sales team specializes in working with investors to grow and expand their portfolio. From start to finish, we are there for each step of the process. Texas offers an incredible opportunity for individuals wanting to increase income, maximize cash flow, and participate in real estate. To learn more about why these areas are fantastic investment markets, visit our Why Invest in Texas page.
Worldwide Investors

1031 Exchanges & Our Unique 2-6 Year Model

Investment Acquisitions & Sales

Exclusive Off-Market Opportunities
We are a full service real estate brokerage specializing in investment property acquisition, sales, and property management. We are a licensed and insured company in the state of Texas. When you become our client, we will first discuss your goals and financial position. This is to determine the best financial process for you to acquire investment property. We hold your hand through the entire process!
Schedule a Strategy Call by completing the form .

Invest With Us!
All Investment Acquisitions and Sales team purchases and sales are personally overseen by OmniKey Realty owners Leah and Michael Slaughter which is another great example of their "family-owned, corporate benefit" approach.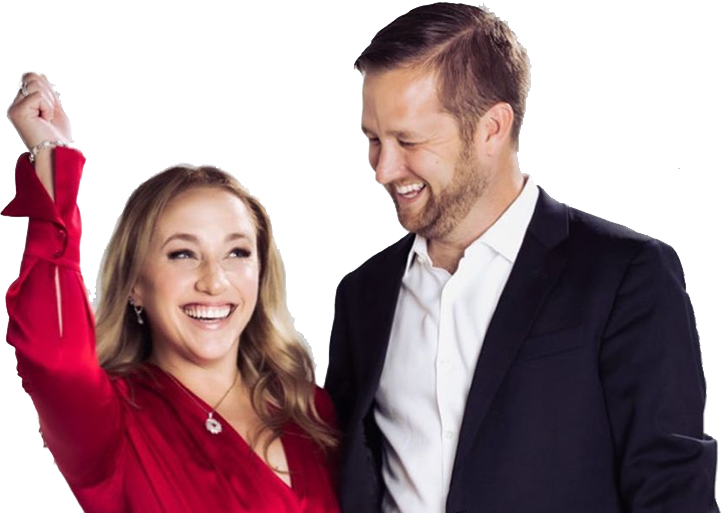 How We Will Help
We can help you purchase with a 1031-exchange, through an IRA, by cash, or with traditional or portfolio lending. We have lenders able to offer conventional financing, portfolio lending, hard money lending, commercial and multi-family financing, IRA non-recourse financing and more.
Next, we will help you to locate a property or properties for purchase. We work with many different types of properties and have direct contacts with banks, builders, relocation companies, and more. This is to make sure you find exactly what fits you. We handle negotiating the contract price and terms you want. As well as work with the vendors to assess the condition of each property. Then we determine the work needed if the property is not new construction. Finally, we acquire quotes for any work to be done.
schedule a strategy call
About 95% of our inventory is direct, off market new construction properties.
Learn more about this here.
Help With Locating Property/Properties for Purchase

Multiple Lenders for Purchase Options

Direct Contact With Banks & Builders

Relocation Company Connections

Negotiation of Contract Price & Terms

Vendors For Property Assessment

Aquire Quotes For Work Needed
Upon Closing,
We will oversee the work being completed if preowned and have the property brought to rental code. We immediately list the property upon closing to help minimize downtime. This listing includes professional photos, a showing scheduling service, the commission to a tenant's agent if applicable, and much more. To view a full overview of our property management and leasing services, please click here.
We typically recommend a 2-6 year hold on most acquisitions depending on the market status. With the cash flow, heightened appreciation, and/or initial equity on each property, this is often the perfect time frame to sell and recapture all equity and either keep the profit or to do a 1031-Exchange and use one sale to allow for two purchases, two sales for four, etc., which is the ultimate path to retirement by building a large portfolio.
Many of our clients start with just one rental and move quickly towards retirement.
We are constantly
monitoring the market,
and tier our leases to prime season whenever possible as we always have the end game of flipping in mind. Our leases allow us to place a key box and list for sale during the lease, and we typically list 2 months before the lease goes month to month so we have a tenant paying rent while it is listed for sale and then proceed to give the tenant notice once a firm contract for purchase is secured. We even have tenants and other investors purchasing properties we list, so we don't exclude any marketing avenue for a quick, high-value sale.
schedule a strategy call
"OmniKey Property Management takes it to the next level! We are so grateful to be working with them. Everyone we have spoken to is kind and professional but also personal and they really do care about people. They have managed our rental properly like it was their own. They give honest, expert advice. They have taken so much stress out the process of owning and maintaining a rental property."
"OmniKey Property Management is an excellent company, all around. A phrase I've heard elsewhere but I think describes them well is, "Big enough to meet any need, small enough to care." They go above and beyond and take excellent care of the homes they manage and the tenants that occupy them. I would highly recommend them to anyone who wants to free up time and stress from self-managing."
"OmniKey Property Management is the best rental company I have ever leased a home from. The office staff always treats my family with the utmost respect and whenever I need something fixed around the house the issue gets resolved way quicker than expected. I recommend this company to anyone looking for a peace of mind rental experience."
"OmniKey Property Management takes it to the next level! We are so grateful to be working with them. Everyone we have spoken to is kind and professional but also personal and they really do care about people. They have managed our rental properly like it was their own. They give honest, expert advice. They have taken so much stress out the process of owning and maintaining a rental property."
"OmniKey Property Management is an excellent company, all around. A phrase I've heard elsewhere but I think describes them well is, "Big enough to meet any need, small enough to care." They go above and beyond and take excellent care of the homes they manage and the tenants that occupy them. I would highly recommend them to anyone who wants to free up time and stress from self-managing."
"OmniKey Property Management is the best rental company I have ever leased a home from. The office staff always treats my family with the utmost respect and whenever I need something fixed around the house the issue gets resolved way quicker than expected. I recommend this company to anyone looking for a peace of mind rental experience."