Community Outreach
Throughout the year, OmniKey Realty Owners Michael and Leah Slaughter find and support charities that are near to their hearts. They offer their time, money, and assistance to various foundations and organizations on the local, national, and global levels.
Our team members are also encouraged to support causes that mean a lot to them, so we have found that our employees often spend time outside of work volunteering, donating, and more with their favorite organizations.
You can learn more about our community outreach initiatives and the causes we back by browsing the timeline below.
2023
September 2021
Michael and Leah sponsored and attended the Children's Advocacy Center Gala.
2022
The Slaughter Holiday Party was hosted to benefit Jonathan's Place where guests were asked to donate toys or monetary donations to support a wonderful establishment.
July 2022
We sponsored their summer program by volunteering to help with different stations like face painting, Treat Walk, Duck Fishing, Selfie Booth, Water slide assistance, & Splash pad assistance.
July 2022
Summer Luau - Megan & Anesa volunteered to help out at Jonathan's Place for their summer luau.
2021
December 2021
Our office participated in the Angel tree at Jonathans Place where children let gifts they wanted on a tree and we gifted them what they picked out.
2020
This summer, we're funding 10 weeks of safe summer camp programming for the children at Jonathan's Place! Many of the activities the children look forward to annually have been postponed or canceled due to the pandemic. We wanted to bring some joy to the kids by assisting financially, so program leaders can provide the kids with themed activities, meals, and more.
2018
We treated the kids at Jonathan's Place with a fun-filled day of bowling, food, and tons of fun at Dave and Busters. We also hosted a silent auction at the venue.
We annually attend the Thin Blue Line Ball presented by America's Defenders Foundation. This year it took place at the Sheraton McKinney Hotel. This event is annually held to honor fallen officers and celebrate current law enforcement officers. The Thin Blue Line Ball consists of an honor guard presentation, ceremonies, dinner, and entertainment.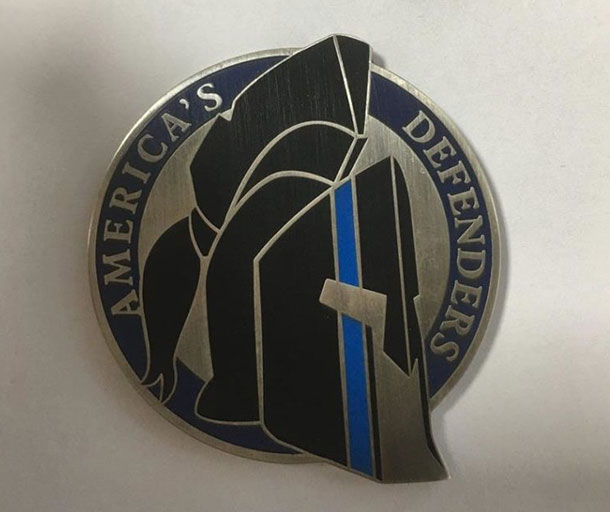 2017
OmniKey Realty was the entertainment sponsor at the Thin Blue Line Ball in McKinney, Texas. There were keynote speakers, ceremonies, dinner, and entertainment at the ball.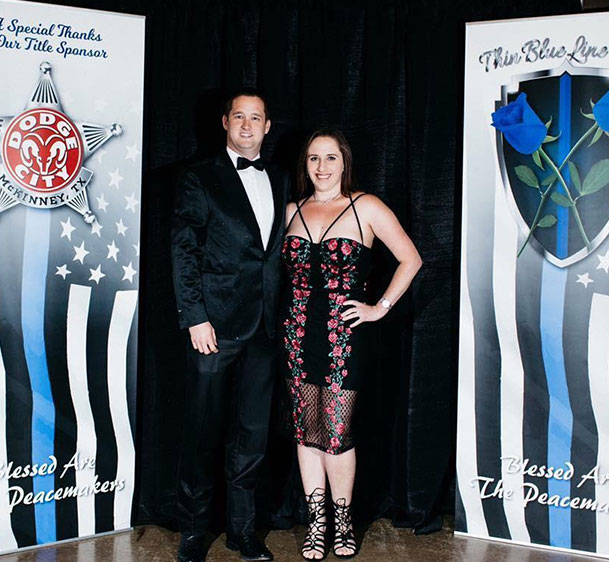 2016
Gordon Firth represented OmniKey Realty at the Toys for Tots drive. He was also the first in our office to get a picture with Santa!
We have happily supported the ideals of Einstein School by donating electronics and helping to cover the cost of a new IM therapy and equipment. We have also given financial donations to help them with advertising expenses to bring more children to the program who could benefit from it.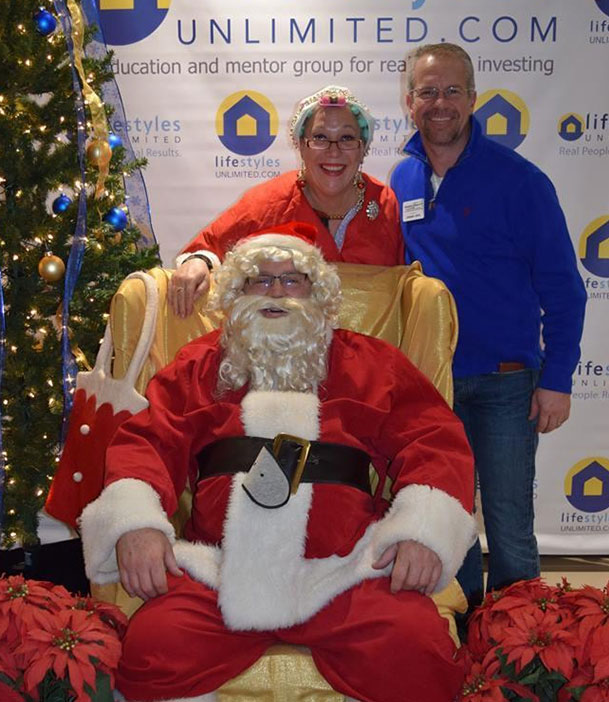 2015
The event, Spring Fling, was an absolute success and allowed Paws to earn over $300 in cash donations and adopt out 5 dogs! The event was held at our office in Garland in the courtyard. We sponsored a raffle to benefit Paws In The City.
2014
Leah and Michael Slaughter finalized the adoption of their two incredible children: a 9-year-old son and a 12-year-old daughter.